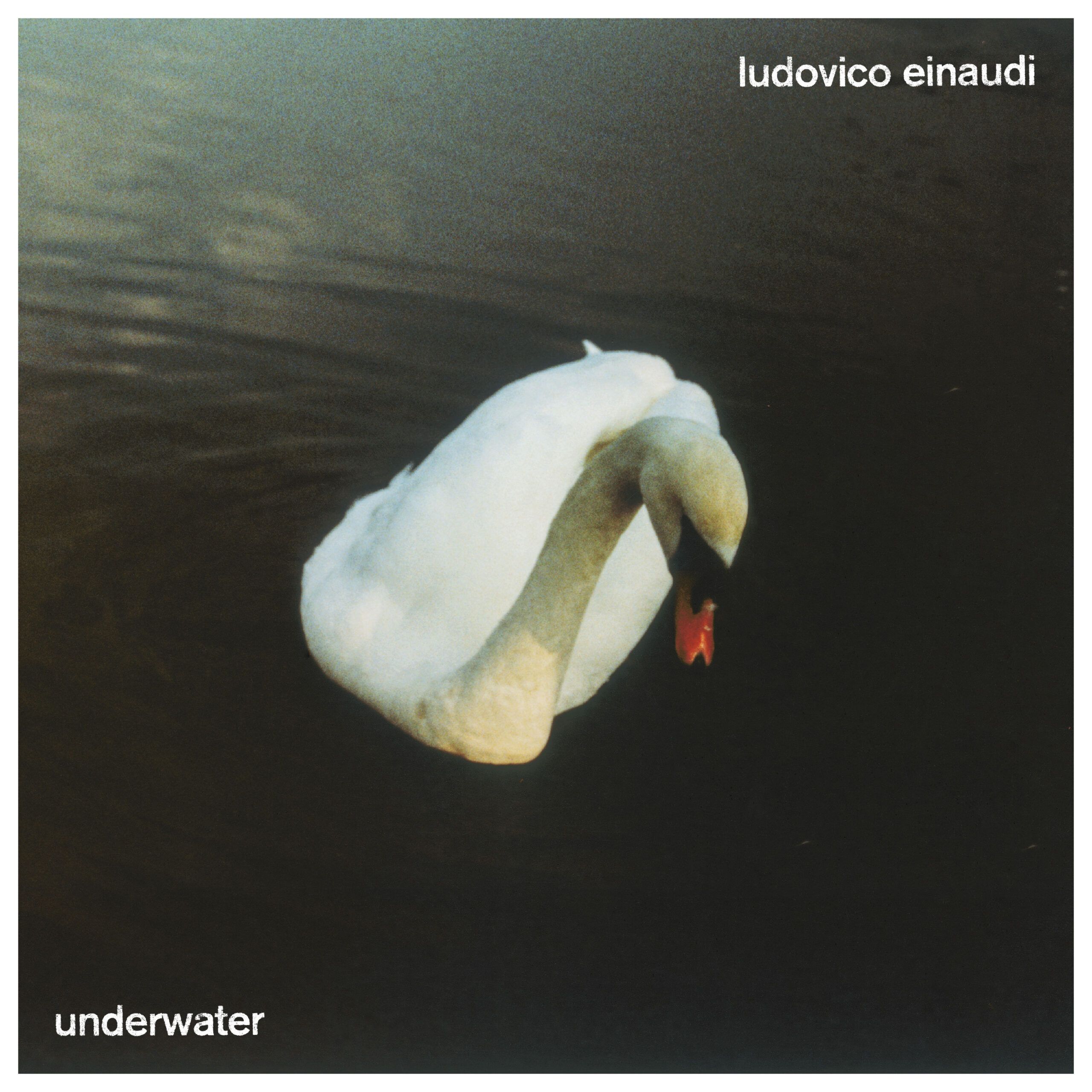 Following his recent film scoring work in Nomadland and The Father, massively popular pianist and composer Ludovico Einaudi has released 'Underwater', his first solo piano album in 20 years. With the popularity of his previous contemporary piano works such as I Giorni and Le Onde, this solo album was highly anticipated by many. The album is 'a manifesto for life, and a statement for the time when the world around him was quiet and silent'. Centred around his much-loved compositional trademarks of a steady Alberti bass and simple soothing melodies, this beautifully intimate album was written while the composer was isolated in his home in Italy. He described the experience during the writing process as 'a sense of freedom to abandon myself and let the music flow … it felt very pure'. 
The album begins with 'Luminous', released last year as a single. The main melody starts in a higher register and has a cold, bright quality like that of moonlight, leading us down to a melancholic few moments. Then follows a gentle arpeggiated section, lacking any rigidity despite the busy quaver movement. This track ends with a short introspective passage, broken up by thoughtful pauses. 
Picking up the pace a little, 'Rolling Like A Ball' is characterised by a confident and assured rolling bass line, indeed rolling like a ball. Accompanied by an effortless melody, this track has a calm playfulness to it. The use of a single-note melody and stacked octave in the right hand keeps a clear, glossy sound during the first half. Rather unexpectedly, the rolling bass line is followed with a much warmer section, featuring smaller, muddier harmonic intervals underneath a more delicate melody - quite a large contrast.   
'Indian Yellow' brings some moody and almost somber chords in a waltz-like pattern. Though far more serious in nature, this track is not overly solemn. It remains heavy throughout due to the waltzing rhythm, even through the lighter alternating quaver patterns later on. 
'Though Flora' is introduced with a group of stern minor chords, it is soon followed by a beautiful spiralling rhythmic section. While keeping the mournful minor tone, the descending right hand and rocking left hand are locked together in an intertwining pattern which becomes more and more frantic until the defining first beat of the bar becomes lost in the pushing and pulling motion. This pattern stops unresolved, and is instead concluded by a short thoughtful passage, much like in Luminous. 
Beginning in a quietly hopeful and inspiring manner, and with a classic Einaudi feel, 'Natural Light' invokes images of dabbled evening sunlight and a day drawing to a close. A short section in the middle adds some variety with undulating triplets dancing nimbly as though they were leaves in a light summer breeze. 
'Almost June' is most recognisable due to its whimsical and flirtatious harmonic progression between two neighbouring major chords. It has a somewhat folky and playful quality. It brightens up even more towards the end with a delicate sparkling melody in the higher register, perhaps like flowers blooming in the late spring. 
The rather strangely-named 'Swordfish' has a distinct Mozart-like quality both in melody and harmony, with the right hand repeated at descending intervals and semitonal tension at the end of phrases. While it has a dark and subdued tone, it is not overly dismal. 
'Wind Song' begins with a heartbreakingly sad melody above a couple of minor chords. It then has quite a striking effect - repeating a short motif several times as though it were a ghostly echo. This track certainly seems to be the most dramatic and haunting of the album, though is not entirely unsettling as there are some sweeter and more restful moments throughout. 
During 'Atom', Einaudi takes a moment to play around with texture and rhythm. With thick chords placed in the middle register, a rippling effect is created as certain beats are emphasised to bring a unique rhythm forward from within. Some deeper tones later in the left hand ground the track making it much richer. While not incredibly calming, there is an odd tranquility to this track, as though finding peace within the chaos. 
Returning with more classically soothing melodies, 'Temple White' brings us over its rising and falling hills of lush green grass, or perhaps ocean waves. The melody rises climactically and the outcome is achingly sweet. It is sandwiched with a section of easy-going chords. One could imagine this track suiting a peaceful romance scene, or perhaps reflecting back on happy memories. 
'Nobody Knows' is similarly sweet, though perhaps more nostalgic than romantic. With a gently swaying rhythm, the melody drifts along and is mainly unbroken, contrasting the thoughtful pauses found in some of the other tracks. This track invokes comforting wintry imagery, perhaps a cosy winter cabin in the snow, especially in the few bars of broken chords settling like snowfall. In this track, we can sense that the album is drawing towards a close. 
Concluding the album, 'Underwater' is heavy with inner reflection, introspection and a tender relationship between composer and piano. There is a strong sense of unity and cohesion as the octave right hand.