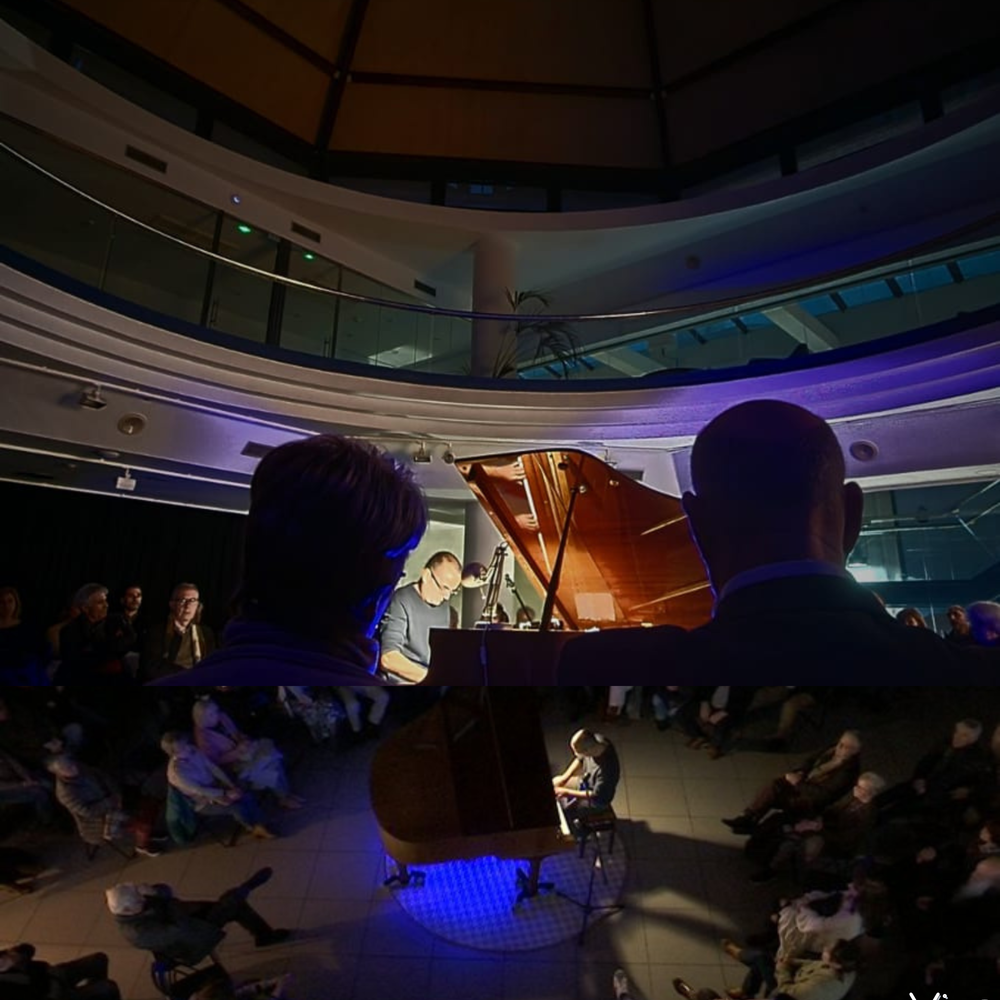 Juan Sánchez Music: Ambient Piano Experience
Live an intimate and relaxing experience with the evolving and emotional piano music by the pianist and composer Juan Sánchez aka Juan Sánchez Music.
Barcelona: September 14th, 2023 (El Forn de les Arts)
Madrid: September 28th, 2023 (Espacio Ronda)
After the good reception of his new show, "Ambient Piano Experience", Juan Sánchez aka Juan Sánchez Music, in collaboration with concert promoter ItaliaES, announces two new live dates. 
The first concert will take place on September 14th, 2023, at El Forn de les Arts in Barcelona, while the second concert will be held on September 28th, 2023, at Espacio Ronda in Madrid. 
At these two events, Juan Sánchez Music will offer an intimate and emotional piano concert that will allow attendees to experience a spiritual and authentic experience. In a dimly lit environment, a blue light will illuminate the grand piano to create a relaxed and intimate atmosphere that will enhance the musical experience and stimulate attendees' imagination. 
The audience will have the opportunity to enjoy the magnificent surround sound of a grand piano live, in an environment with cozy lighting. 
Juan Sánchez Music will perform pieces of his own composition, included in his three studio albums ("Rebirth", "Now The Silence" and "Touch & Sound") published to date. These albums are available to listen and download from his website at the following link 
Don't miss the opportunity to immerse yourself in the world of Juan Sánchez Music and his unique musical style!
About Juan Sánchez Music: 
Juan Sánchez aka Juan Sánchez Music is a spanish music producer, pianist and composer based in Barcelona. He creates Ambient Classical piano driven music. His dream is to tell his own stories without lyrics, which allow people to connect with the music on an emotional level. 
Juan started taking piano lessons at the conservatoire when he was 14 and during the end of the 80's until the end of the 90's he was playing keyboards with different bands. In 1995 went to London to study music and technology and he was there for five years. 
In 1999 Juan started making instrumental electronic music and since then he has been creating music for multimedia and sound libraries for music producers. 
As a recording artist, Juan Sánchez has released three albums which have received very good reviews from music bloggers and magazines. His music has been used in countless of YouTube videos as well as short films and for a video commissioned by the New English Ballet Theatre. 
Juan's compositions 'Sands of Time' and 'For When It Rains', both were included as part of the soundtrack of the film 'Nobody Is Crazy' directed by Federico J. Arioni. 
Some of Juan Sánchez music compositions have been included in the compilation album "Contemporary Classical Music" released by the Russian classical music label Oclassica. 
His piano composition "Rebirth" was included in the piano compilation album "Keys Of Beauty" released by the American New Age music label EverSound also featuring the music of New Age music artists such as Suzanne Ciani, John Adorney, Michele McLaughlin and others.
Prizes & Nominations:
In 2020, Juan Sánchez's second album 'Now The Silence' was a semi-finalist in the Premios MIN in Spain (Premios de la Música Independiente de España). The following year, his third album 'Touch & Sound' would also be a semi-finalist at the same awards.  
In 2021 he was nominated for the Hollywood Music In Media Awards in the category of Best New Age/Ambient Music for his composition 'Le Grand Bleu'.  
During 2022, he received an InterContinental Music Award for Best New Age song with his composition "Blue Nights". 
You can read Juan Sánchez' full bio here: The Dream & Journey Of Juan Sánchez
'Ambient Piano Barcelona Live Experience' Photo Gallery