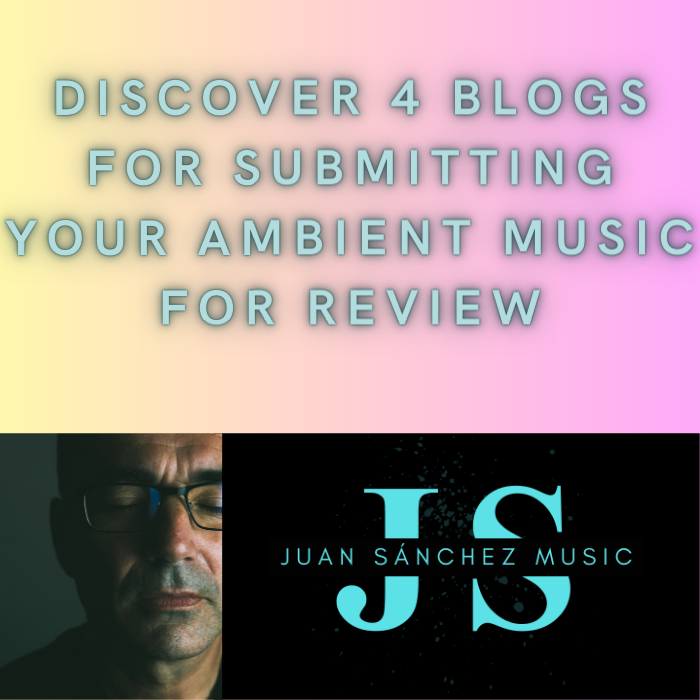 If you're an ambient musician looking to submit your music for review, there are several ambient music blogs that accept submissions from independent artists. Here are some Ambient music blogs that accept submissions for possible review on their sites.
A Closer Listen is an ambient music blog that has been around for a long time. The site features album reviews from various artists in the ambient music scene. What sets A Closer Listen apart is their in-depth analysis of albums and their thoughtful commentary on the music.
A Closer Listen accepts submissions from artists and labels for possible review on their site. They have a dedicated submission guidelines page on their website. They prioritize listening to all submissions but can't guarantee a review due to the high volume of submissions they receive.
You can read their submissions guidelines here
Ambientblog is a blog dedicated to exploring the various sub-genres of ambient music. The site features album reviews that cover everything from drone music to field recordings. What sets Ambientblog apart is their dedication to exploring the more experimental and avant-garde side of ambient music.
You can read their submissions guidelines here
Fluid Radio is an independent online internet radio station and webzine focusing on a wide spectrum of experimental music. Coverage includes a 24-hour non commercial broadcast stream, album and gig reviews, artist/label mixes, music news, photography, film and information on other contemporary arts.
Fluid Radio welcomes submissions for review, provided they meet their minimum submission guidelines. You can read their submissions guidelines here
Stationary Travels, located in Richmond, Virginia, is a hub for exploring, exchanging, and discussing excellent instrumental music from various regions around the globe. The music showcased is often free from lyrics and is capable of carrying listeners to faraway places. The site encompasses a wide range of predominantly instrumental genres such as experimental ambient, drone, field recording, modern composition, post-rock, emotional electronica, acoustic, and original soundtrack.
If you wish to submit material for their consideration of review or inclusion in mixes & playlists, inquiries as well as digital assets can be submitted via StationaryTravels@outlook.com
Before submitting to these blogs, be sure to check their submission guidelines and keep in mind that they receive a high volume of submissions, so they may not be able to review every submission they receive.
MIDI Packs for Music Producers:
Apart from my passion for composing music, I'm also a sample pack producer. Over the years, I've had the pleasure of creating hundreds of sample packs for composers and producers through my own soundware company, Equinox Sounds.
I'm excited to share with you my latest creation: the Full MIDI Tracks Series. These packs feature full compositions in MIDI format that you can use for your personal and commercial music productions, as well as for multimedia projects such as YouTube videos, film soundtracks, video productions, radio/TV programs or commercials, computer games, and library music. Best of all, every MIDI file is 100% Royalty-Free.
As a producer myself, I know how important it is to have access to high-quality sample packs and MIDI files that inspire and help elevate your music production. That's why I take great care in creating each and every MIDI file to ensure it meets the highest standards.
So, if you're looking for fresh inspiration for your music productions, check out my Full MIDI Tracks Series here