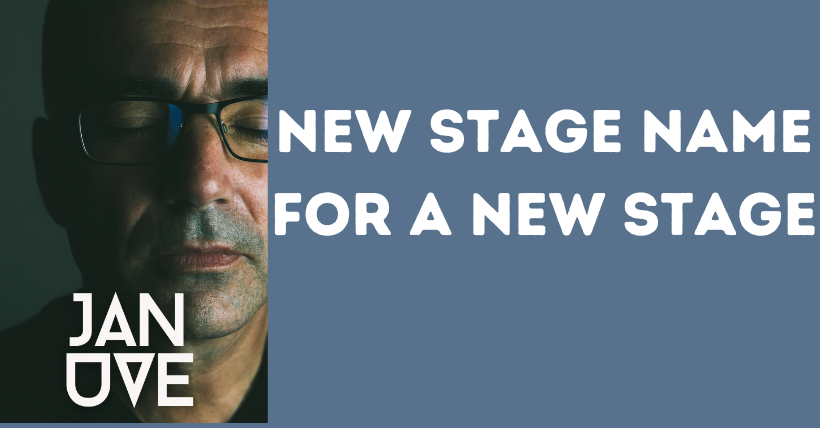 Today, I want to share a change in my artistic career. From now on, I will be presenting myself as "Jan Uve" instead of "Juan Sánchez." This name change was not made lightly; rather, it was a recommendation supported by both my manager and my new record company. Now, I would like to share with all of you the reasons that led us to make this decision and how it benefits my artistic journey:
1. Online Search Difficulty: One of the fundamental reasons behind my artistic name change from "Juan Sánchez" to "Jan Uve" was the difficulty that many people faced when trying to find me online. "Juan Sánchez" is a common and widely used name in many Spanish-speaking countries, making it less distinctive in the digital world.
2. Increased Visibility and Accessibility: With "Jan Uve," I am creating an artistic brand that is more distinctive and unique. This will allow my audience to find me more easily on search engines like Google and on social media, thereby enhancing my visibility and accessibility. Now, when someone searches for "Jan Uve," they will find me more easily, which is essential for the growth of my career.
3. Establishing a Recognizable Identity: Having a unique stage name helps establish a recognizable and memorable artistic identity. This is crucial in a world where online presence plays such a significant role in promoting music and connecting with followers. "Jan Uve" becomes a stronger and more defined brand.
4. Avoiding Confusion: With "Juan Sánchez," there was a high risk of people confusing me with other artists or individuals who shared the same name. By choosing "Jan Uve," I am minimizing these confusions and ensuring that search results and social media profiles are accurately related to my work and music.
5. A Touch of Originality: "Jan Uve" is a unique name that allows me to stand out in an increasingly saturated artistic world. The uniqueness of my new name will help me differentiate and be more memorable to my audience.
The change of stage name to "Jan Uve" is based on the need to overcome the limitations that a common name like "Juan Sánchez" could impose in terms of visibility and accessibility in the digital world. This decision is intended to make it easier for people to find and connect with my music for those who want to discover my work and learn more about me.
Why the Name "Jan Uve"?
The choice of the name "Jan Uve" holds a very special meaning in my life, as it is intrinsically linked to my family roots and the influence of the people I love the most. My name is Juan, but since I was a child, my family and friends have called me "Joan" in Catalan. Furthermore, my second name is Wenceslao, in honor of my beloved grandfather, whom everyone affectionately called "Uve." It was precisely my partner and my sister who, in a playful and affectionate manner, suggested combining these elements to give life to the name "Jan Uve." The idea captivated me immediately, as it represented a fusion of my personal history and the people who mean the most to me.
New Domain JanUveMusic.com
My new domain, JanUveMusic.com, is the digital manifestation of my evolution as an artist. This change reflects my decision to leave behind a common name and adopt one that is unique and memorable, "Jan Uve." By using this new domain, I aim to facilitate the search and connection with my music and creative work. JanUveMusic.com becomes the virtual meeting point for those who want to discover my music, follow my career, and delve into my art. It is an expression of my commitment to providing my audience with a more accessible and meaningful experience in the digital world.